Introduction
The content sales technique we were taught decades ago has long been outlived. Good content and effective SEO techniques are the keys to driving sales and improving online visibility.
Remarkable SEO tips and techniques will aid your content to stand out and thrive. So, roll up your sleeves, and get ready to ride the wave.
Here is the List of SEO Tips for Content Writing
1. Research Your Keywords
Often, there is a lot of competition for the first few positions in the search engine results for the topic's keywords. This requires the use of words with a lower search volume.
One has to do keyword research and choose the most appropriate keywords for your content. You can use tools like Ahrefs or Ubersuggest.
Learn how to identify the popularity of keywords
Learn how to choose long-tail keywords.
Be able to determine the level of competition for each word or phrase and choose the most effective ones.
Using payment SEO tools. Two more excellent options are SEMrush and KWFinder.
Free apps like Ubersuggest are an excellent choice if you are just starting.
2. Optimize Backlinks
Practice providing citations and related information in the form of a link and link to the parent page:
The website does not use low-quality and spam sites.
Connect to popular top-notch websites.
Make sure high-quality information is available to all readers.
The purpose of your website should be to benefit the whole and the links provided.
Use internal and external links.
Internal links do not go back to your company's website. The store, the contact page, or the related blog article all have opportunities.
External links support your claims and add more depth to your post.
3. Focus on Your Title
You have a few lines of text to make a significant impact. So, do not underestimate the power of a good title in SEO!
Here Are Some Tips to Make Sure You Get Your Attention on The Headings:
Keep your strategic goals and search engine ranking factors in mind when developing SEO content.
Separate your items and create captions.
Keyword positioning and good range.
Keep the header interesting and transparent, and have a variety of keywords.
Remember that your title and meta description will appear in the search results, so count them!
4. Content Rule
Use relevant, keyword-rich words to convey your post to your audience and search engines. However,
Tactically Place the Key Phrases You Choose on Essential Areas of Your Content:
Header tags (H1, H2, etc.)
Using visual creatives such as videos and images.
Break at appropriate points.
A concept is equivalent to a paragraph. To keep readers engaged, divide the text into logical, explicit parts.
Respond to user queries. Use subtitles to draw visitors' attention to their questions.
5. Answer Relevant Questions on Your Blog
People will still have questions about everything available with all the information provided. Many people enjoy questioning every single thing on the blog.
See how this Texas-based legal website answered common customer queries.
As a content writer, here are some tips for answering such questions:
Filter the questions you want to answer.
Answer some of the questions that your readers will vote for the most.
Give clear and concise answers.
Back them up with relevant citations, links, and visual aids if needed.
Make sure it answers all the questions that cover your material basics.
6. Add Alt to Text Image
Alt tags optionally provide text to search engines and users who use screen readers to access web pages.
When it comes to adding picture alt text, here are some recommended methods to follow:
Give as much information as possible about the content of the image. This will help you get higher rankings in Google Image Search and provide context on how it links to your website content.
Make the alt tag of the page relevant to the page's subject.
Be sure to create a unique alt text that describes the specific content of the image without repeating the alt tags of the main target keyword or other images on the page.
7. Use Meta Tags and Descriptions for Your Advantage
Meta tags and meta descriptions are required for each content. This allows search engines to display a brief description of your content.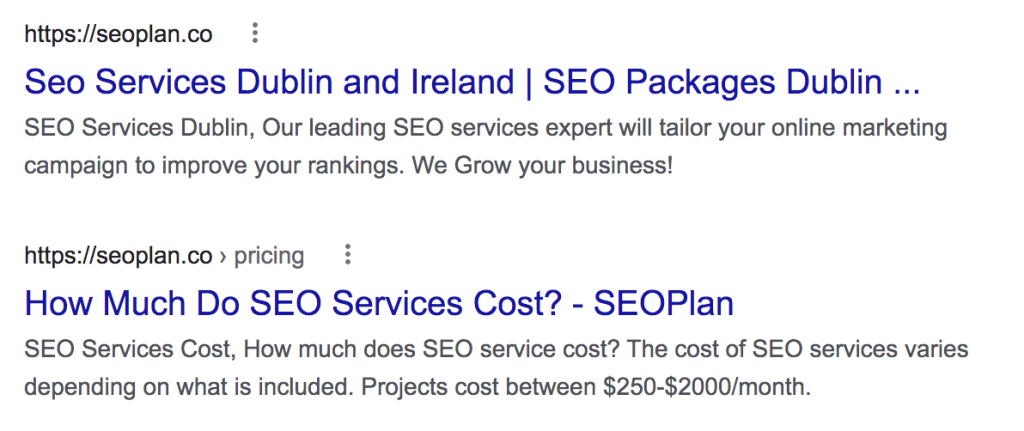 The meta description does not exceed 160 characters.
Introduce yourself to the basics of HTML.
Install the All-in-One SEO Pack plugin on your WordPress blog and use it to set your title, meta description, and related keywords.
This suggestion will help you install the plugin if you are new to blogging.
8. Consider Your Audience
Find out who you are writing for and write for them. Always know how people view your content through these questions:
What is the demographic of your target market?
What keyword are they using?
Why do they need that data?
How Well Do You Serve Them?
Be sure to backlink and optimize it.
Always write for the general audience unless necessary.
Do not overdo it with keywords and vocabulary.
9. Avoid Keyword Stuffing
Identify the meaning of your keywords. The essential purpose or rationale for using a keyword is called keyword intent.
See how this website has stuffed its target keywords in the website.
Facts You Need to Know About Using Keywords and Tips to Make Your Page More Readable:
Too many keywords turn readers off.
Adhere to a more natural vibe by using keywords deliberately and sparingly.
Use blog tags to tag some relevant keywords.
Make your content skim-friendly.
Keep your sentences short.
Long paragraphs should be broken.
Highlight the most compelling elements of your article (subtitles, bold text, and effective use of whitespace).
Use transition words to give readers more guidance.
10. Make It Visual
People are visual creatures. Incorporating an image into your blog article can have a significant impact. Make your posting more attractive by adding photos.
How Do You Do That?
Do you have a Pinterest profile? In addition to promoting your blog on your other social media networks, you can pin posts with photos by adding additional traffic sources to your website.
Use infographics, checklists, templates, and other visual content to give your audience value more quickly and visually.
Resize images to increase display sizes.
Key Takeaways
SEO writer writes a blog with keywords based on demands.
Learn how to become a good SEO content writer.
Learn essential tips and tricks to write better SEO content
Using different resources to make your content better
Cristian Ward is the CEO of Sandiegoseo.company  With a strong data analysis and strategy development background, Cristian specializes in helping businesses increase their online visibility and drive sales through targeted campaigns.