# SEOPLAN.CO
Trading Online Voucher - TOV
Are you a small business with up to 10 employees? You could receive a government grant of €2500 euros.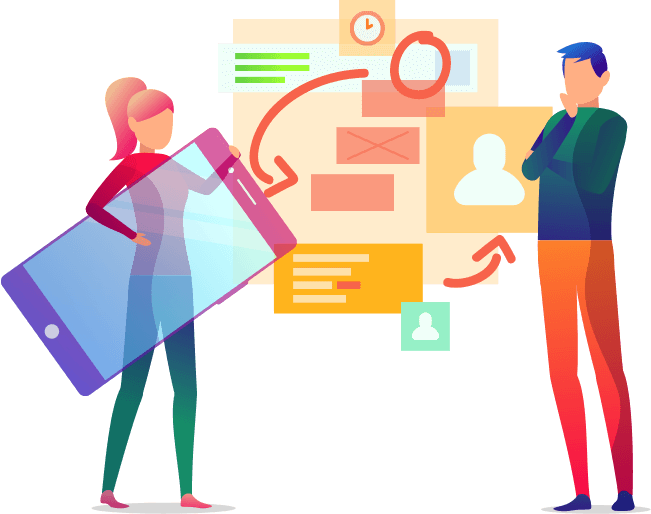 What is a Trading Online Voucher Scheme?
The Trading Online Voucher scheme is funded by the Department of Enterprise, Trade and Employment (DETE) is aimed at established microbusinesses, including sole traders, with little or no trading online capability, operating in sectors where the market has not already compelled them to develop this capability.
The scheme offers a grant of up to €2,500 (subject to match funding) to help micro-enterprises (10 employees or less) to develop their ecommerce capability, and in turn reap the positive enterprise impacts of trading online.
Under the scheme a qualifying business may apply for funding to a maximum value of €2,500 or 50% of eligible expenditure (exclusive of VAT), whichever is the lesser.
Frequently Asked
Questions
Upcoming TOV Webinar
2023 Dates
| | | |
| --- | --- | --- |
| | | |
| Dublin City Phone: 01 222 5611 Email: info@leo.dublincity.ie | Available in the Online Booking website for each LEO Office | |
| Dublin South info@leo.sdublincoco.ie 01 4149000 | | |
| Carlow enterprise@carlowcoco.ie 059-9129783 | | |
| Cavan localenterprise@cavancoco.ie 049-4377200 | | |
| Clare localenterprise@leo.clarecoco.ie 087 4648402 | | |
| Cork City southcork@leo.corkcoco.ie 021 428 5200 | | |
| South Cork southcork@leo.corkcoco.ie 021 428 5200 | | |
| Donegal 074 9160735 info@leo.donegalcoco.ie | | |
| Dún Laoghaire leo@dlrcoco.ie (01) 204 7083 | | |
| Fingal Phone: 01 8900 800 Email: info@leo.fingal.ie | | |
| Galway info@leo.galwaycoco.ie 091 509090 Prospect Hill, Galway | | |
| Kildare localenterprise@kildarecoco.ie 045 980838 | | |
| Kilkenny info@leo.kilkennycoco.ie (056) 7752662 | | |
| Laois localenterprise@laoiscoco.ie 057 866 1800 | | |
| Leitrim info@leo.leitrimcoco.ie 071 9650420 | | |
| Limerick ENGINE, Upper Cecil Street, Limerick, V94TN32 localenterprise@limerick.ie 061 557499 | | |
| Longford info@leo.longfordcoco.ie 043 3344284 | | |
| Louth info@leo.louthcoco.ie 042 933 5457 | | |
| Mayo info@leo.mayococo.ie 094 906 4299 | | |
| Meath localenterprise@meathcoco.ie 046 9097000 | | |
| Monaghan info@leo.monaghancoco.ie 047 71818 | | |
| Offaly info@leo.offalycoco.ie 057 9357480 | | |
| Roscommon localenterprise@roscommoncoco.ie 0906626263/37100 | | |
| Sligo localenterprise@sligococo.ie 071 914 4779 | | |
| Tipperary leo@tipperarycoco.ie LEO Nenagh 0818 06 5000 LEO Clonmel 052 616 6200 | | |
| Waterford info@leo.waterfordcouncil.ie 051 849905 | | |
| Westmeath localenterprise@westmeathcoco.ie 044 9338945 | | |
| Wexford info@leo.wexfordcoco.ie 053 919 6020 | | |
| Wicklow enterprise@leo.wicklowcoco.ie 0404 30800 | | |
To have an in-depth consultation regarding your

Trading Online Voucher Applications -
Contact the best web design company at info@seoplan.co
Or by Phone at 087 960 6826 Landline 1 254 2777
Our Special
Features
A small river named Duden flows by their place and supplies it with the necessary regelialia. It is a paradise