Who We Are ?
Experts in Creating Dominant Online Presence and SEO strategy through Integrated Web Technologies, we not only develop your website we would create an SEO strategy to rank your business
Seoplan.co debuted in October 2017 under the direction of Jose Franco, a highly skilled web technologies engineer with expertise in the hottest web designing and SEO trends. Jose and his team are responsible for crafting comprehensive SEO strategies to help businesses reap the ultimate success goals in the digital landscape. Social media marketing (SMM) and social media optimization (SMO) are Jose's fortes and along with other talented team members, he intends to make Seoplan.co a one-stop web design and SEO agency, equipped to fulfill the individual requirements of businesses and niches.
Our Social Media Team is expert in utilizing Social Media platforms to increase your brand awareness drastically.
Create and Execute Tailor-made SEO Plans or SEO strategy to Achieve Invincible Position Online
We offer complete solutions, right from web designing and development to SEO, SMO, and digital marketing. We consider each of these as the important stages of online business success targeting the most critical goals like brand building, customer engagement, traffic diversion, and lead generation.
Our highly skilled and highly experienced Web Design Experts, custom design and build the best type of mobile-friendly responsive & Dynamic websites to achieve the maximum visibility in Search engines such as Google, Bing, and Yahoo!. We make sure that each website design is also Search Engine Optimization friendly.
How We Do?
By analyzing not just our clients but their competitors, we improve their Ranking in search engine , resulting in more relevant traffic, and higher Sale conversion rates.
Focusing on the Key Aspects like Audience Behavior, Multiple Media Channels, and Ever-changing Trends
Having worked on a number of Web design, Social Media Marketing and SEO projects, we have been a spectator to the shifting digital landscape that keeps on growing in terms of complexity and competition. Now, there are more channels that govern the business-buyer relationships and each must to be explored, exploited and engaged for the best results.
Seoplan.co keeps Web design, Social Media and SEO strategies at the core and develops business's web presence around it to ensure lower investment of time and efforts and greater returns. In the process, the team focuses on:
Specific needs of every niche and business
Customer needs and behaviors to allow better engagement
Requirements of every media channel, both organic and paid
Constant evaluation, modification, and revaluation of SEO strategy
Most of the so-called SEO Companies that are in Ireland are not even based in Ireland! This is a major trust problem between the Company and its clients. Imagine being able to meet your consultant face to face, Instead of using Skype to talk to them in a different Country.
Seoplan.co is your best option as a web design, SEO and Social Media Marketing company which fits all important parameters to make your business a strong entity online. Some of the underlining aspects of our services include:
A convenient approach for the small and medium-sized businesses
Affordable Web design solutions that easily fit your Business budgets
Affordable SEO solutions
Affordable Social Media Marketing solutions that easily fit your digital marketing budgets
Specialists in every web technology available in one place
No matter which niche your business belongs to, our services are based on complete understanding and thorough research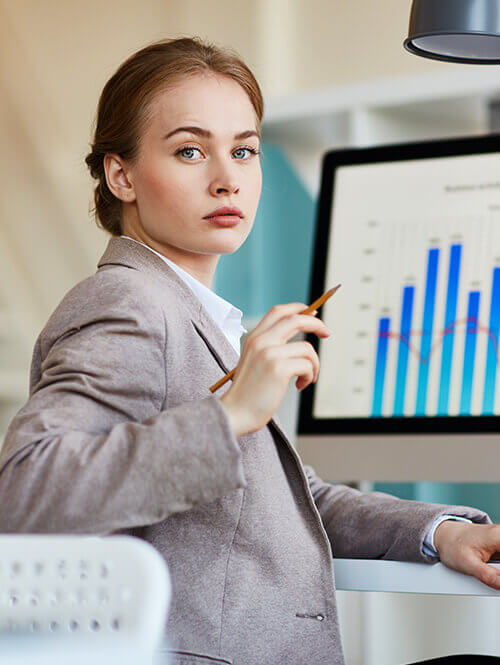 About Us
We Increase & Diversify our Clients Traffic Sources
Recently, we were in the limelight for his SMO strategies that increase brand engagement on Facebook up to 130%. Get ready to be the next beneficiary of our services.
Customer Satisfaction
100
+
Take Your Buisness to The next Level with our Team
Contact Details
3 Semple Hall, Little Britain, Dublin 7, D07 DV70

087 960 6826

info@seoplan.co
Office Timings
Monday - Friday 8:00 am - 8:00 pm

Saturday 8:00 am - 4:00 pm

Sunday Closed
SEOPLAN.CO helped me with my organic search wording and improved and it's done well 17 form submissions this week just from organic 👍 Simon Spartan Gym: 11 signed up. Great week and I didn't even run Facebook ads. Thanks for your help.
You can not think of business success without thinking of a superb SEO. It is pivotal to digital world we live in. This is where Seoplan.co comes in. Seolan.co brings its ingenuity in search engine optimization in meeting its customers' needs. I am always satisfied with the levels of skill and professionalism in display by Seoplan.co to me and those I have referred to Seoplan.co. It is a company that takes your SEO worries away, and enabling you to reposition your business to more visibility and competitive advantage.
Now my page has more visitors each hour, thanks Seoplan.co. fast effective and professional. Recommend 100% guaranty results.
Thank you very much for helping us with all our SEO related technical stuff, and for helping us rank much better in the search engines and reach to the people and subscribers. You guys are very professional and knowledgeable. I appreciate all your help for setting up and implementing a strategic plan to deliver success to our company, thinking in our competitors.
Jose looks after my social media and i have to say he is very professional, prompt, and most importantly he brings a lot of value to my business. My sales increased dramatically after hiring him. Thanks Jose